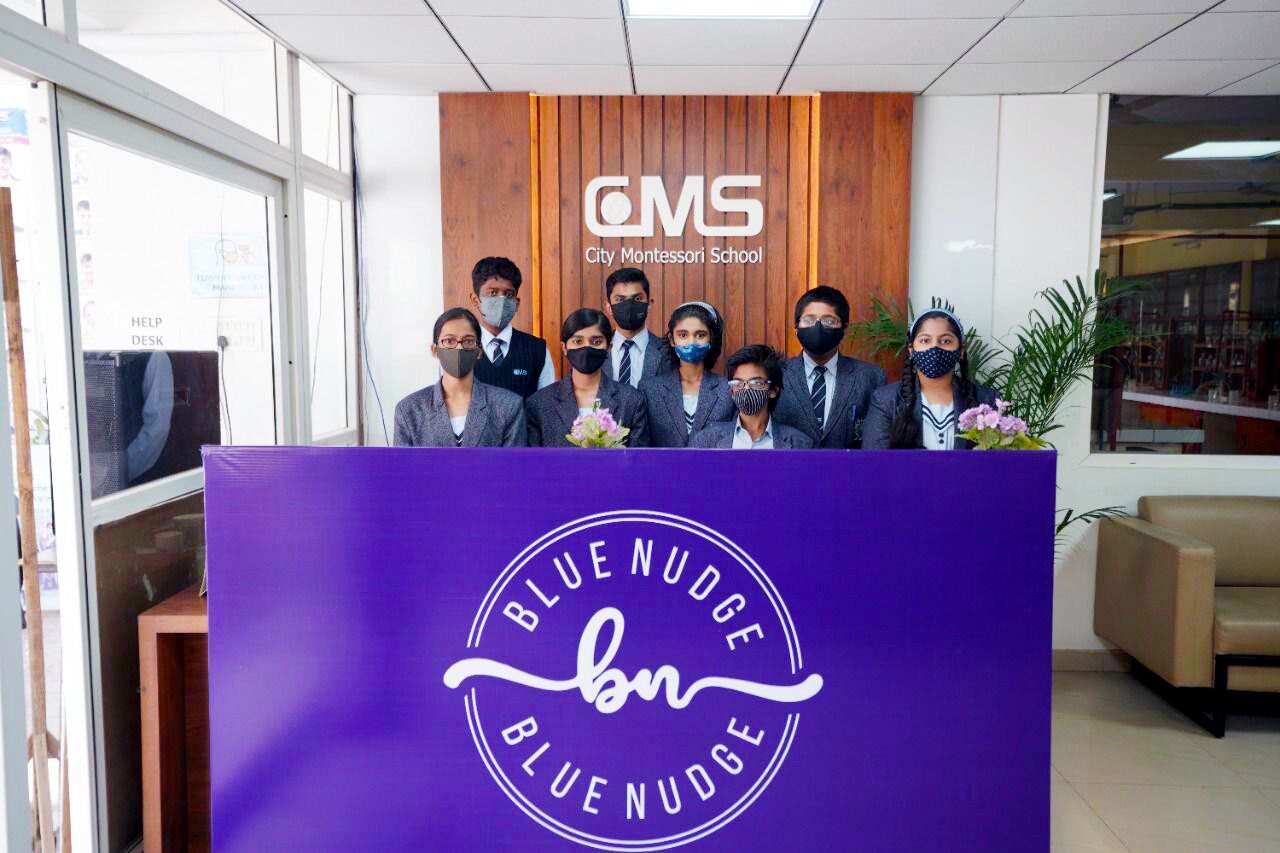 Who Are We?
Blue Nudge is an organisation focused on community engagement and education whilst tackling environmental challenges. We aim to instil a sense of environmental responsibility towards the planet within our students and encourage them to adopt a more sustainable way of living. Blue Nudge also facilitates the integration of waste management and sustainability topics into academic curriculums as well as a learner's daily life. Hon. Alok Sharma President COP26 – UN Climate Change Conference launched the initiative at the British High Commission – New Delhi, India.
Blue Nudge is a simple yet effective way to reach the basic unit of a society, a household, via our students and thereby encourage entire families to start practicing waste segregation and recycling at home. Students gain crucial knowledge about sustainable ways of living and can earn a Planet Warrior Certificate by participating the initiative and successfully implementing its environmental programs.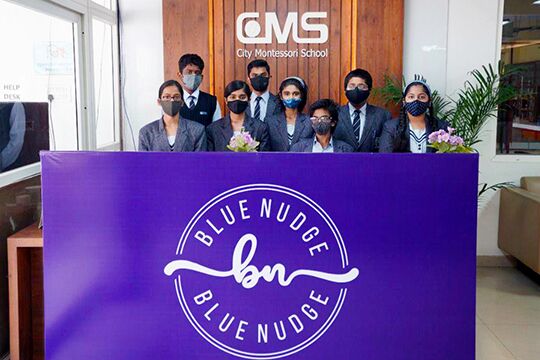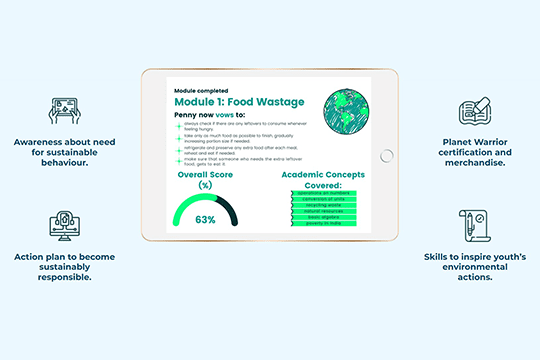 Our Programs
Blue Nudge- Pathshala
Our programs are designed to motivate individuals to learn about and adopt sustainable lifestyles by introducing hard-hitting facts and information about current climate, environmental and social issues. These academic concepts, learning exposures and initiatives are intended to make people feel accountable to future generations and become individually and collectively responsible for their planet.
1. Collective Responsibility Drive
Collective Responsibility Drive – is a recycling focused initiative that aims to reach 10 million students via 20,000+ schools, colleges and universities with the goal of collecting 1 billion tonnes of dry waste and prevent it from going to landfills. The plastic materials collected will then be upcycled and turned into benches/chairs that can then be donated to government schools in India. High Commissioner of the Republic of Singapore, H.E. Mr. Simon Wong, Ms. Alice Cheng, Deputy High Commissioner of Singapore in New Delhi, launched this drive.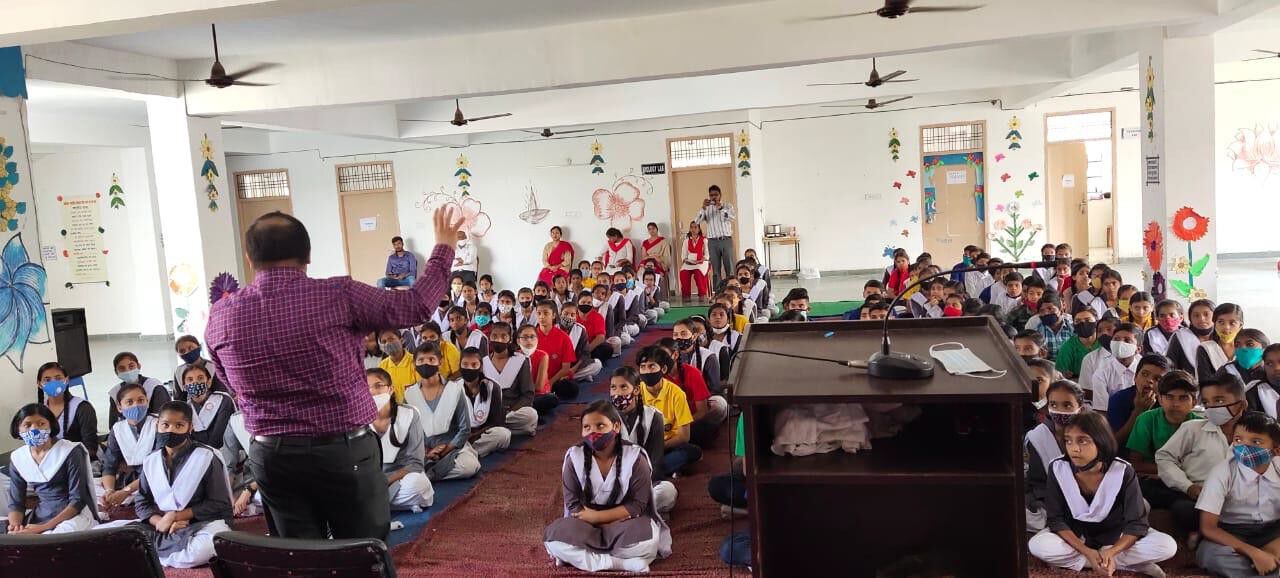 Introducing our young students to the concepts and practice of waste segregation at source and thereby to facilitate recycling will, over time, stimulate the much needed behavioral change required to help build a more sustainable world. To date, 100,000+ students have already become Planet Warriors by introducing and practicing waste segregation at source within their households and have already brought 4,000,000+ pieces of segregated plastic back to their schools including milk pouches and PET bottles as well as newspapers, cardboard and TETRA packs.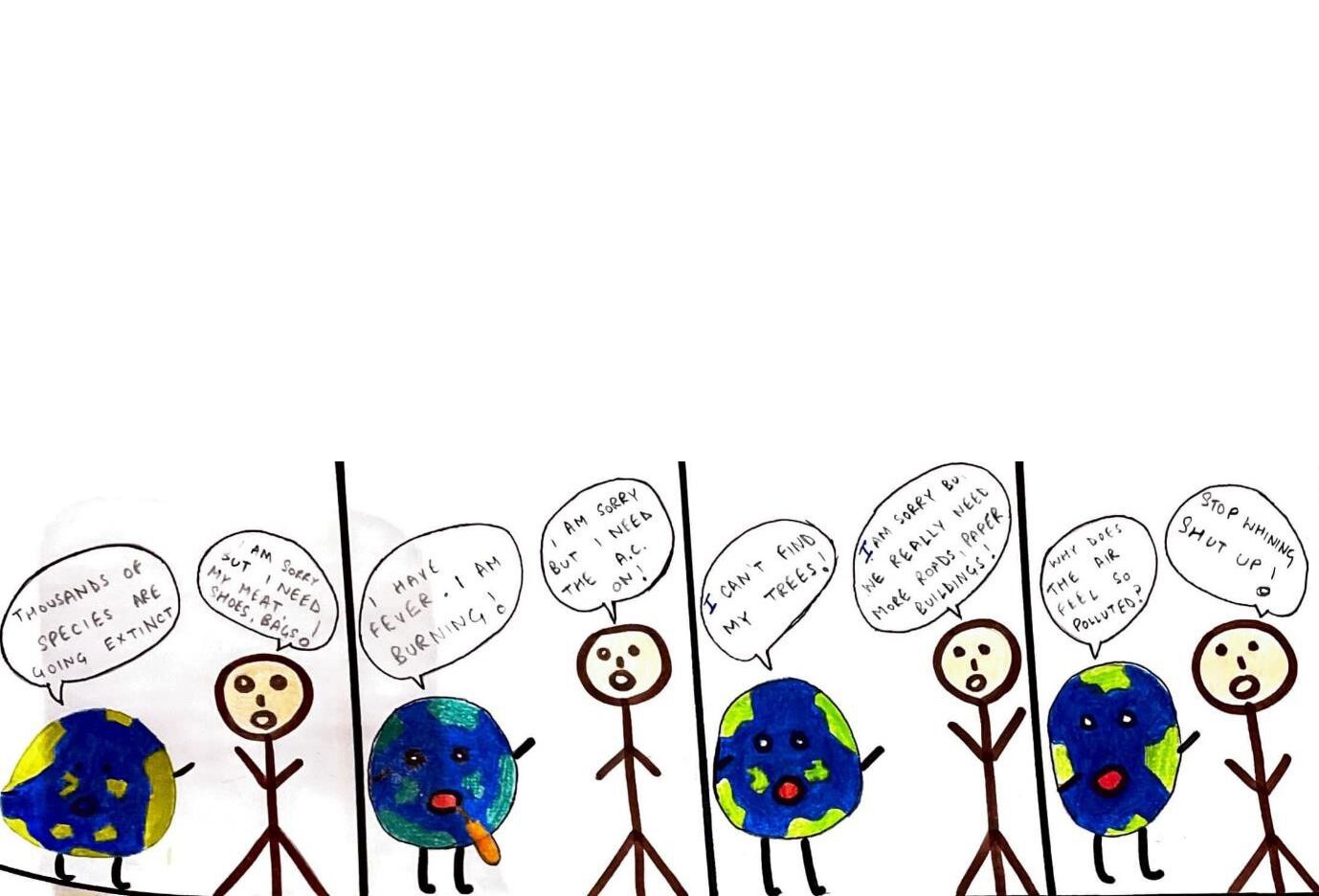 Comic Story by Ishanvi Ramsisiriya (MSR Participant) – Grade 10, Shiv Nadar School
2. My Social Responsibility
My Social Responsibility is an activity-centric, community engagement program. The program is intended to encourage behavioral change and instill a sense of accountability amongst individuals, helping them to become committed to the common good and feel responsible and passionate about building a sustainable world. The program is structured to have a substantial impact on the young minds to pursue sustainability, as a way of living.
The program is also intended to serve as a springboard for its participants academic and professional growth. The holistic, interactive and problem-solving approach will also act as a stepping stone to other various National and International initiatives.
By the end of the program, our students will also be equipped with a set of essential skills to help them stand out during their undergraduate application process and enhance their profiles when eventually entering their chosen profession.
The program is structured to have a substantial impact on the young minds to pursue sustainability, as a way of living.
3. Blue Nudge Sustainability Heroes – Fellowship Program
This Fellowship Program aims to contribute towards the achievement of eleven of the seventeen United Nations Sustainable Development Goals. By the end of the program, Fellows will be equipped with a set of essential skills that will support their continued professional and personal growth.
The program is structured to have a substantial impact on young minds to develop a sense of responsibility for the future.
It requires the participants to dedicate between 45-50 hours, over a period of three months, via the Collective Responsibility Drive. During the course of the program the fellows will supervise and lead waste segregation, collection and re-cycling initiatives in addition to strengthening their communication, collaboration and presentation skills.
Our Impact
Join us in this journey of making Earth a zero-waste planet!