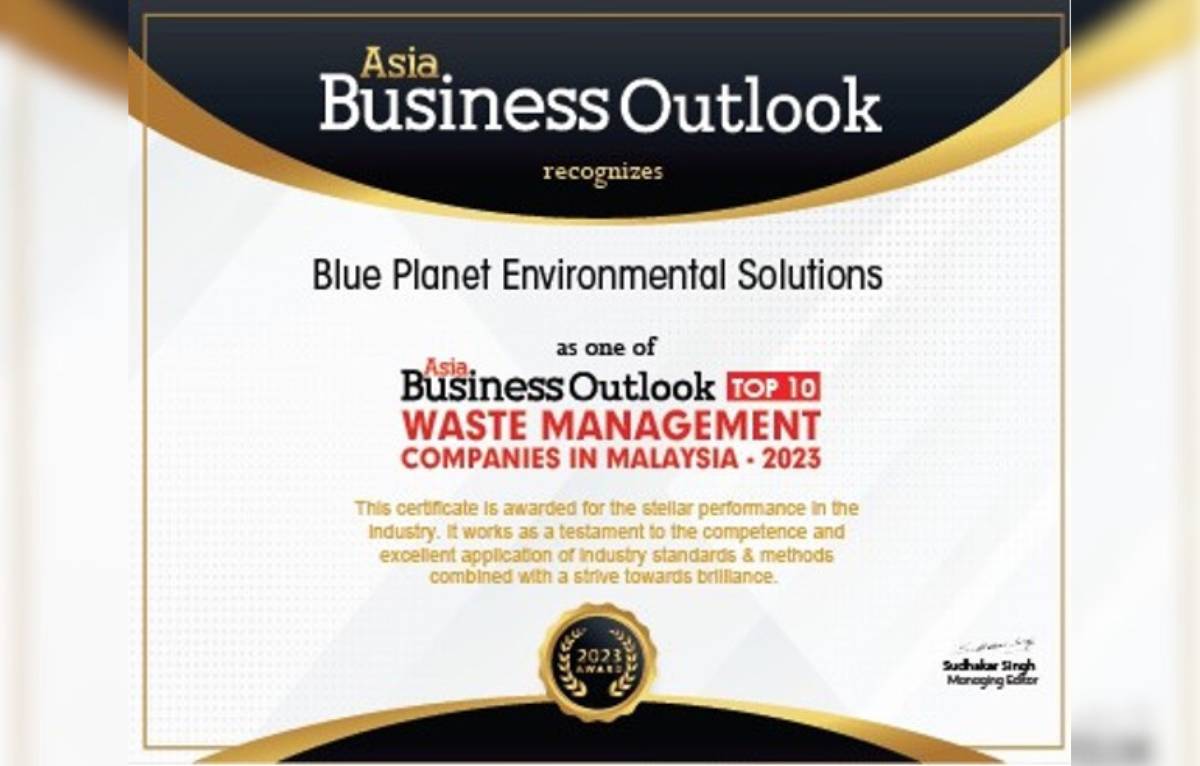 Date: 6 July 2023
Learn more: LinkedIn
We're thrilled to announce that Blue Planet Environmental Solutions has been recognized by Asia Business Outlook as one of the Top 10 Waste Management Companies in Malaysia for 2023!
It's a moment of pride for us as we continue our mission to create a greener and cleaner future. Our dedicated team's relentless efforts and innovative solutions have made this achievement possible.
More Events