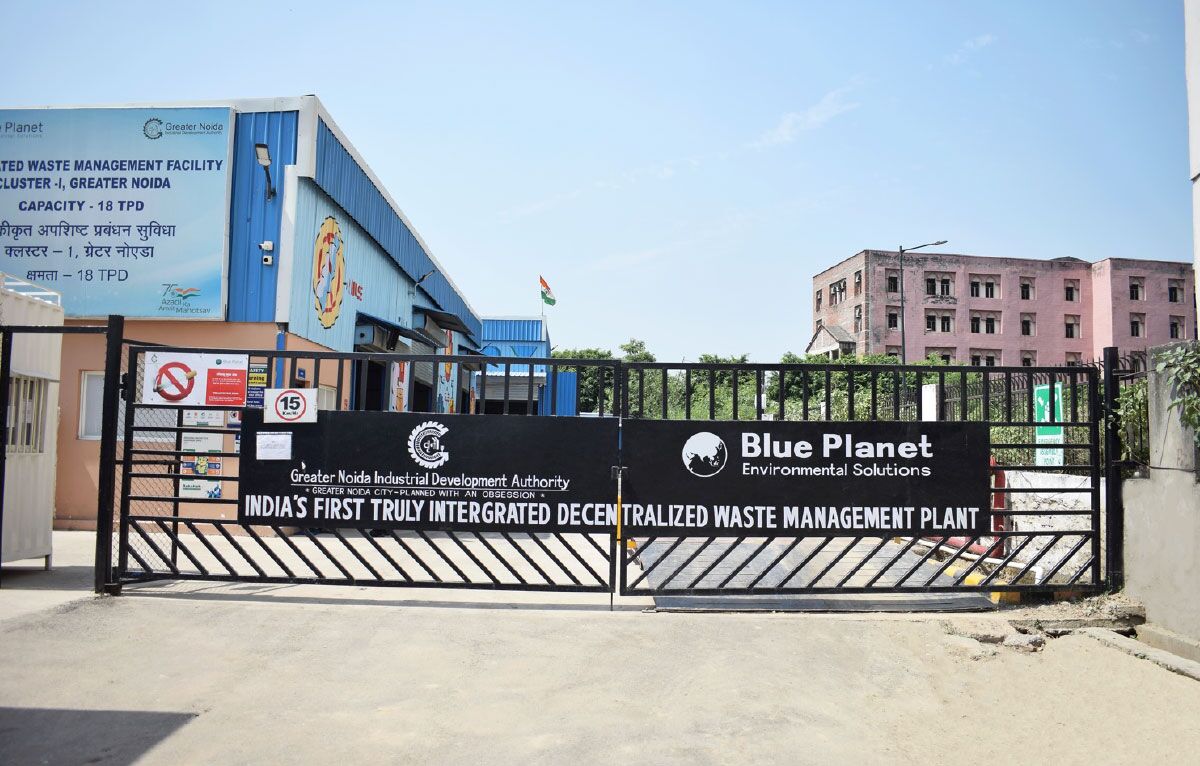 The rapidly growing city of Greater Noida has taken a landmark step towards sustainability by implementing an integrated waste management project in the Knowledge Park area. This state-of-the-art project aims to effectively address the problem of solid waste accumulation and management for over 20,000 families in the locality.
Cluster Model Project
Adopting the cluster model for end-to-end waste management, the Greater Noida project brings together cutting-edge technologies for processing multiple waste streams. With a daily capacity to handle 20-25 tonnes of mixed waste, this waste management system will minimize environmental degradation while maximizing resource recovery.
Three-Level Waste Segregation
The successful waste management plan involves 3 levels of waste segregation – at the source, intermediate, and on-site. This approach enables optimal utilization of resources and ensures responsible disposal of all types of waste.
State-of-the-Art Technologies
The Greater Noida project incorporates innovative technologies to process different types of waste components. These patented technologies are sustainable and have gained recognition under India's Swachh Bharat Mission with proven use cases:
Organic Waste: Bio-methanation technology is employed to break down organic matter and produce biogas.
Plastic Waste (Non-recyclable): A plastic-to-fuel plant processes non-recyclable plastic into usable fuel.
Domestic Hazardous Waste: A closed-containerized incinerator manages safe disposal.
Dry Waste (Recyclable): recycling through local channels
Inert: Inert waste is disposed of at designated secured landfill facilities.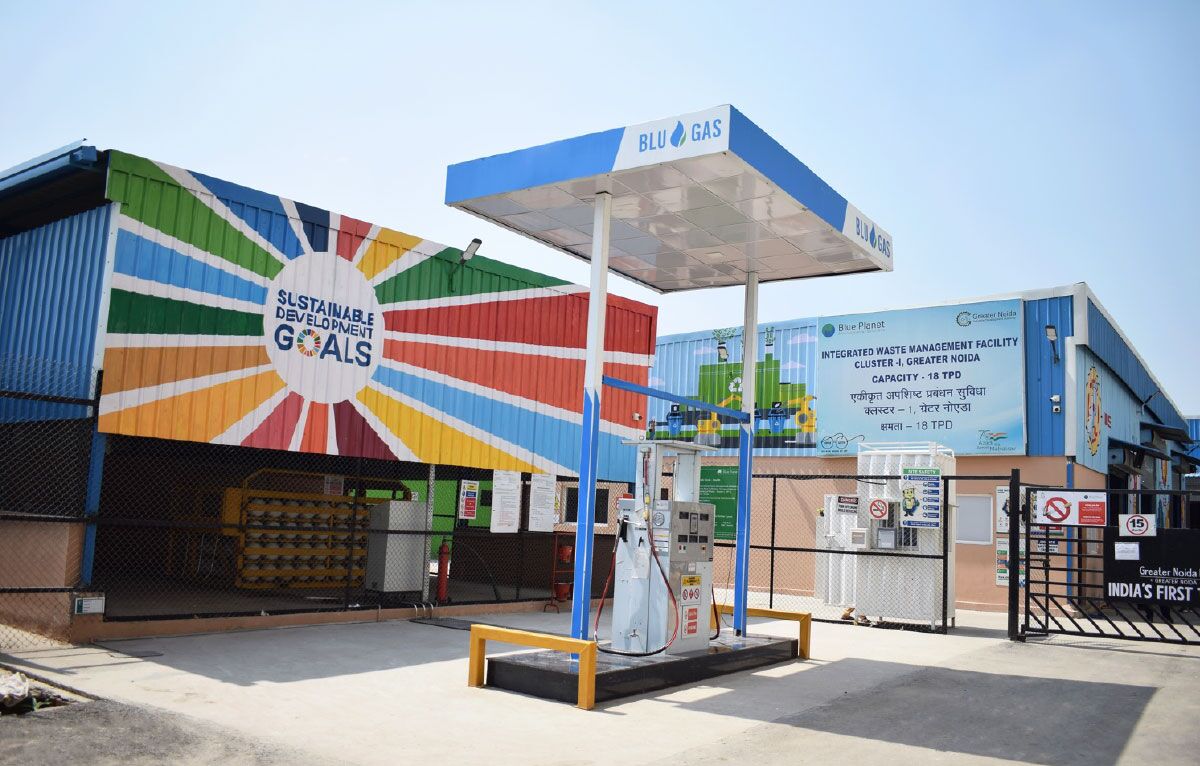 Scientific Disposal of By-Products
One of the commendable aspects of this project is the responsible management of by-products:
Bio-Gas: Upgraded to Compressed Biogas (CBG) for use as vehicle fuel.
Polyfuel: Utilized for fueling the domestic hazardous waste incinerator.
Liquid Fertilizer: De-watered to make compost for horticulture applications.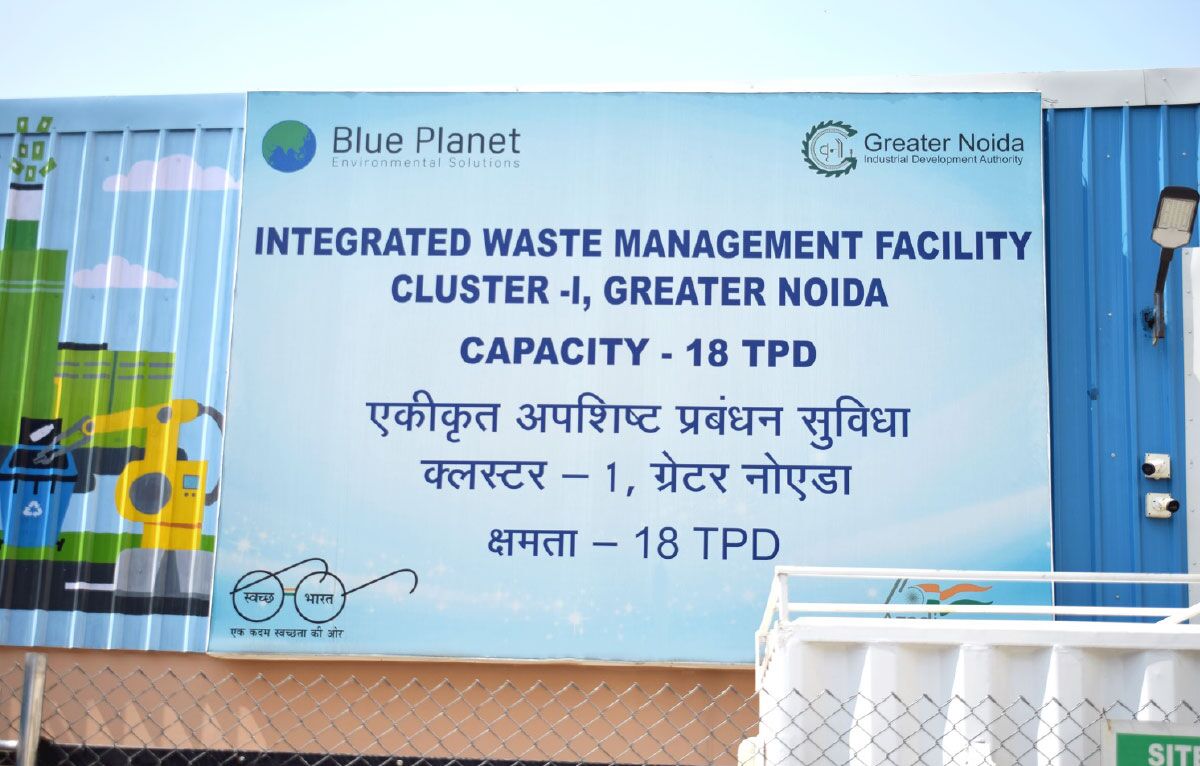 Effective Monitoring Systems
The entire waste management process is governed by centralized online monitoring systems, including GPS tracking of collection vehicles, weighbridge integration, traceability of by-product disposal, biometric staff management, and more. This ensures transparency and efficient functioning in the waste management system.
The integrated waste management project in Greater Noida highlights a promising solution to tackle addresses environmental concerns but also adds value to resources that would otherwise be discarded as waste. The successful implementation of such projects across India will pave the way for a greener and cleaner future.